Best Selling Avian Products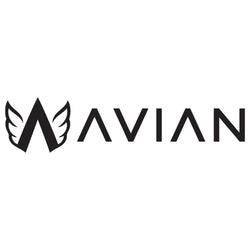 The Avian Brand
 Avian was a reaction to the success of our Speedco frame line-up. With M2 and Velox frames quickly becoming some of the best and most in-demand BMX platforms in the market, we felt the responsibility to create a series of parts to match the quality, style and intention behind the success of Speedco.
It started with the Avian Versus Tapered Carbon Forks, but we couldn't stop there. Now with parts for just about every part of the bike from front to back, Avian has become one of the premiere BMX race components manufacturers. We're proud to see our parts gracing bikes of every size for riders of every skill level, and we're excited to continue releasing new and innovative developments.
Whether you are a dealer, distributor or end-user consumer, we appreciate you considering Avian products. We are available to answer any and all questions here through our CONTACT PAGE. And if you're aren't a wholesaler with us yet, but would like to be, please visit our SIGN UP PAGE for more information.